Different Plants With Zones
Grow leadplant Amorpha canescens
Zone 2-9 3 feet tall and felty takes a few years to develop and is a good bee plant.
prefers dry, alkaline soil and light to part shade. needs good drainage.
Sunset hyssop Agastache rupestris Zone 4-10 
Grows in moderately dry soil, part to full sun. Tolerates drought and infertile soils. Grow 2-3 feet tall.
cliff green Paxistima canbyi plant in full sun to some shade. Moist, well-drained, somewhat rich soil. Tolerates alkaline soil, clay and salt. Zone 3-9
ninebark Physocarpus opulifolius. Full sun to part shade, moist to dry. Drought tolerant once estalbished. Tolerates seasonal flooding, claym infertitlyt. Zone 2-8.
Grow liatris and curlicue sage (Artemisia vcersicolor 'Sea Foam' and blue grama behind. It looks lovely and fluffy.
Bibliographic Information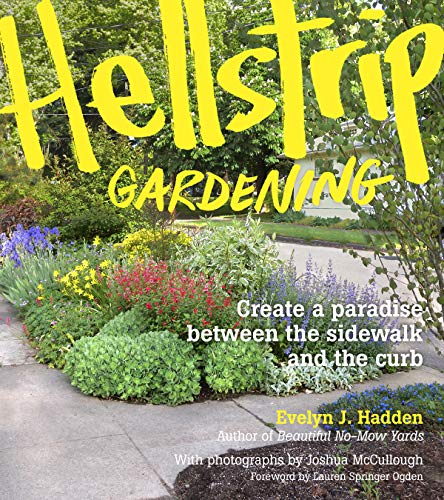 Hellstrip Gardening: Create A Paradise Between The Sidewalk And The Curb
by Eveyln J. Hadden, ISBN 978-1-60469-332-4
2014, Timber Press
These are notes I made while reading gardening books. See more gardening book notes