Wow!
I enjoyed this book immensly.
Fold each piece of cloething into simple, smooth rectangles.
Every piece of clothing has its own 'sweet spot' where it feels just right.
Fold your socks in 1/2 or 1/2 + 1/2. Do not ball them up. Your sock drawer will look amazing.
The key is sto store things standing up rather than laid flat.
Don't scatter storage places - all items of the same type belong in the same place. You must designate a spot for each thing. Make separate storage spaces for each family member.
Clutter is caused by a failure to put things away where they belong. Storage should reduce the effort needed to get items out.
Use vertical storage - avoid stacking.
In Your Closet
Arrange your clothes so they rise to the right.
By category, coats would be on the far left, followed by dresses, jackets, pants, skirts, and blouses.
Sorting Order
CDs or DVDs
Skin care products
Makeup
Accessories
Valuables
Electrical equipment and appliances
Household equipment
Household supplies
Kitchen goods/food supplies
Other (space change, figurines,etc)
Bibliographical Information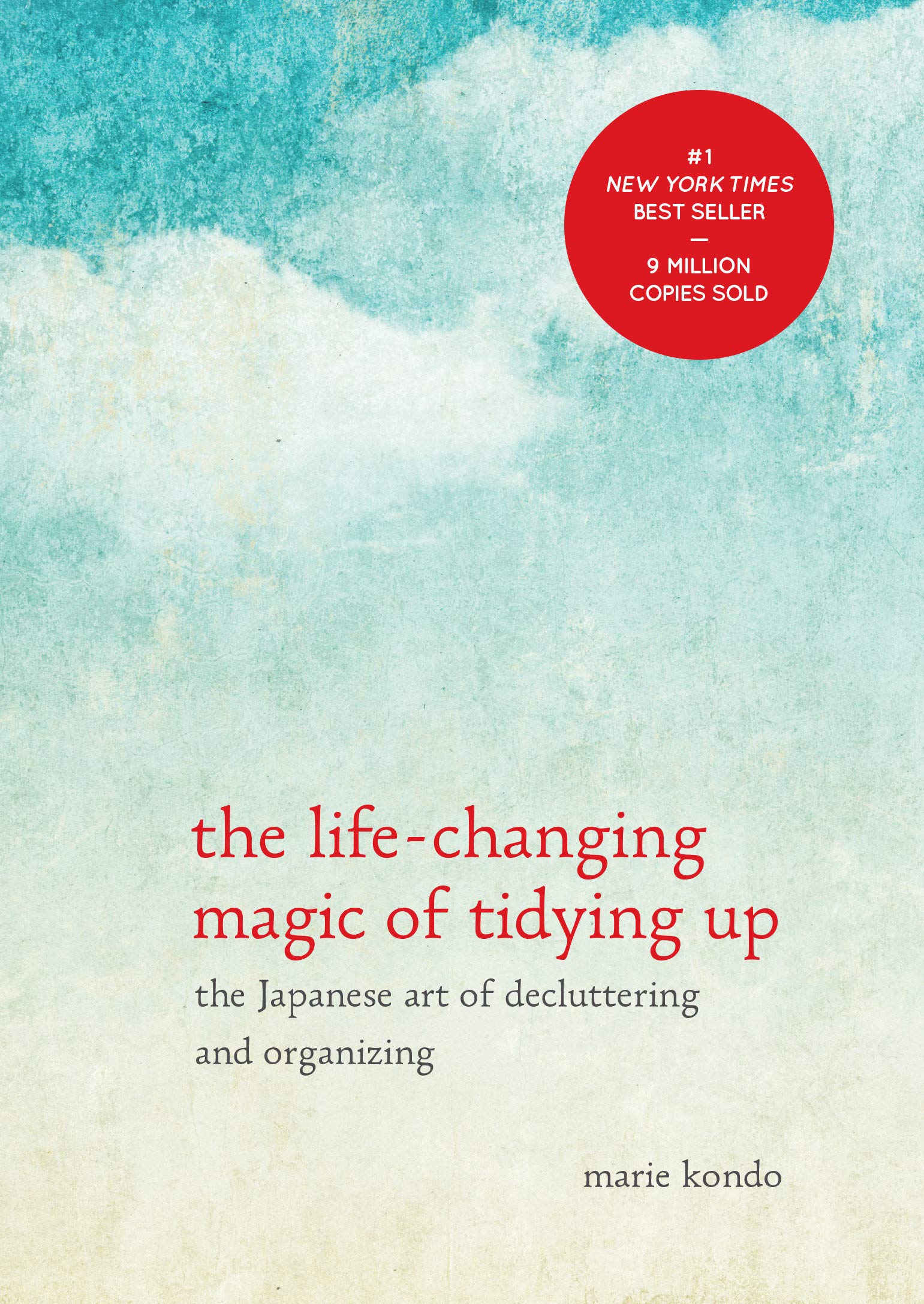 Publisher: Berkeley : Ten Speed Press, [2014]
Edition: First American edition.
Copyright Date: ©2014
ISBN: 9781607747307
These are notes I made after reading this book. See more book notes
Just to let you know, this page was last updated Monday, Dec 04 23