Consider your Site's Visitors - Who are your users?
What is the site's purpose?
For whom is the site intended?
Why should people stick around?
What do people need to know about the company to place their trust in their site?
What should people know about a site, so they are not misled and not waste their time?
What are the main reasons users want to come to the site? Are they reflected on the homepage?
Web site users have learned certain habits. Remove some of the elements that make up their frame of reference and sense of comfort, and their comfort level will be at risk.
People take things literally. Labelling a button 'Buy' and people will think they are making a purchase.
Learn from others - others have successfully tackled your challenges. Use prudent use of proven models with user experience research.
Make the process clear before the user starts the process.
Give them reference points in the process so they know where they are.
The web is about putting control in the hands of the user.
Is your homepage intuitive concerning the available pathways?
Are error messages helpful and instructive?
Can visitors access the information they want from multiple locations, or are they restricted to a narrow pathway?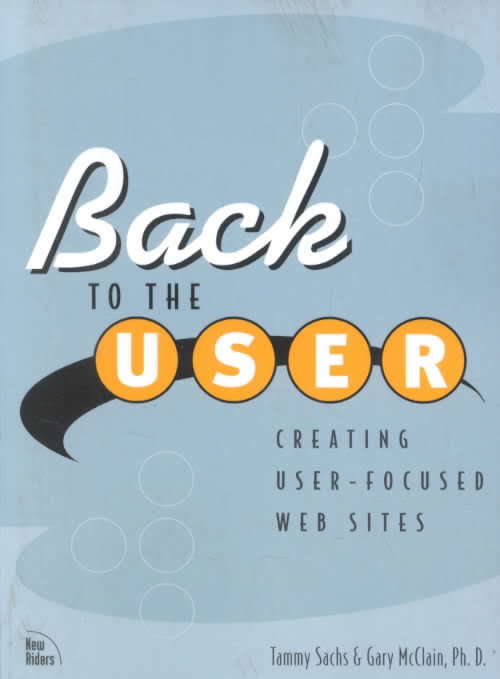 Back to the User: Creating User-Focused Web Sites
By Tammy Sachs and Gary McClain
New Riders: Indianapolis, Ind., 2002
ISBN: 0-7357-1118-6
These are notes I made after reading this book. See more book notes
Just to let you know, this page was last updated Monday, Dec 04 23