The following is a list of books I am interested in reading.
Generating Ideas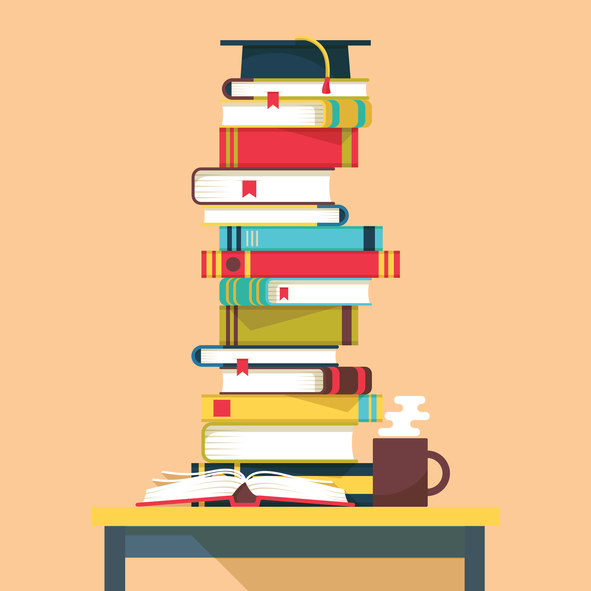 How Designers Think: The Design Process Demystified (4th edition),   by Bryan Lawson (Architectural Press 2005)
The Art Of Looking Sideways,       by Alan Fletcher (Phaidon Press Ltd 2001)
Gamestorming: A Playbook for Innovators, Rulebreakers, and Changemakers,  by Dave Gray, Sunni Brown, James Macanufo (O'Reilly Media 2010)
The Back of the Napkin: Solving Problems and Selling Ideas with Pictures,   by Dan Roam (Marshall Cavendish 2009)
Innovation Games: Creating Breakthrough Products and Services,   by Luke Hohmann (Addison Wesley 2006)
Universal Principles of Design: 100 Ways to Enhance Usability,   Influence Perception, Increase Appeal, Make Better Design Decisions, 
and Teach through Design, by Jill Butler, Kritina Holden, and Will Lidwell  (Rockport Publishers Inc. 2007)
101 Things I Learned in Architecture School,  by Matthew Frederick (MIT Press 2007)
Sketching User Experiences: Getting the Design Right and the Right Design,  by Bill Buxton (Morgan Kaufmann 2007)
Interior Design
Psychology of Persuasion - Robert Cialdini
Eco-Nest: Creating Sustainable Sanctuaries
Interior Transformations - Ann Grafton
Classics - Elann Frankel
Basic Cooking - Jennifer Newens & Sebastian Dickhart
The Lost Legends of New Jersey - Frederick Reiken
The lovely Bones - Alice Sebold
How Hard Can it Be? Tool Girls Favourite Repairs and projects - May Ruffman
Dream Kitchens - Wanda Joankowski
Decorating your first apartment - Paige Gilchrist
Updating Classic America Bungalous - M. Care Connolly
Architecture & Design of Men and Women
Fake: Art of Deception
What Lies Behind the Picture? A Personal Journey into Cree Ancestry - Vernn R. Wishart
Love: A Celebration of Humanity (William Morrow)
A Minor Planet for You and Other Stories - Leslie Greentree
Christmas Details - Mary Norden
Paint - Elizabeth Hillard and Stafford Cliff (2001)
Interior Design Course - Mary Gilliatt's
Sensual Living - Claire Lloyd
Home Office Life - Lisa Kanarek
Home Office Planner (2001)
The Color Design Source Book - Caroline Clifton-Mogg
House and Home Weekend Projects
Old & New - Katherine Sorrrell
Architectural Fixtures and Hardware - Maggie stevenson
Rooms to Grow In - Susan Sulzman & Daryn Eller
Small Homes Grand Living - by the editors at Gestalten
Outside In - M. Brian Tichenor and Roun Thorp with Judith Nasatir
Others
How to win friends and influence people
The power of now
The Personal MBA
The rational male 1/2/3
Efficiency
The 48 laws
The 7 habits of highly successful people
Life is a game - first chapter
Inscribing Science - Timothy Lenoir
Science Incarnate - Lawrence and Shapin
The Tulip - Anna Pavord
Tara Harper (Del Rey Books)
Working from Home - Paul and Sarah Edwards
The Feminine Mystique - Betty Friedan
The Price of Motherhood - Ann Crittenden
WifeWork - Susan Maushart
How to be excellent at anything by Tony Schwartz and Jean Gomes
A Whack on the Side of the Head - Roger von Oech
The complete clutter solution: organize your home for good - Petersen, C. J.
The second tree: of clones, chimeras and quests for immortality  - Elaine Dewar.
Abundance Written by the founder of singularity university and the XPrize. on exponential technologies. 
Traction On how to achieve explosive growth with your startup.
Introverts
What Color is Your Parachute? Richard Nelson Bolles
One Person / Multiple Careers - Marci Alboher
Careers for Introverts and Other Solitary Types - Blythe Camenson
200 Best Jobs for Introverts
The Tortoise Workbook -Sharon Good
History
The Lost Legends of New Jersey - Frederick Reiken
The lovely Bones - Alice Sebold
Middlesex - Jeffery Fougenides
A Multitude of Sins - Richard Ford
The Transit of Venus - Shirley Hazzard
Poverty and Piety in England
Freeborn People - Underdown
Power that Preserves
Foucault Goes to Weight Watchers' - Cressida Heyes
Historical Fiction and Fantasy
These are notes I made after reading this book. See more book notes
Just to let you know, this page was last updated Monday, Dec 04 23