Herb Mixes
Yarrow discourages pests. It pulls up copper, iron, potassium, and sulphur from the subsoil. It is a good companion for corn, cucumbers, and more herbs. 
Bees like blue or yellow flowers.
Butterfiies like large flowers, preferably pink or lavender with a good landing field. Borage, dill, fennel, parsley, and rue.
Birds don't care about scent. Hummingbirds love red flowers. Love to eat seeds in echinacea, marigold, milk thistle, sunflower, or yarrow.
Italian Seasoning Mix
1/2 cup each basil, oregano, and parsley
1 tablespoon each sage leaf, fennel seed (whole), and crushed red pepper flakes
1 teaspoon garlic granules
Makes 2 cups
English Mixed Herbs
4 tablespoons each chives, parsley, tarragon, and thyme. 
Use this blend with roast lamb or pork or stuffed mushrooms.
Ginger is an anti-inflammatory and will ease sore muscles and joints and relax cramps and spasms. Ginger tea will increase circulation.
Bibliographic Information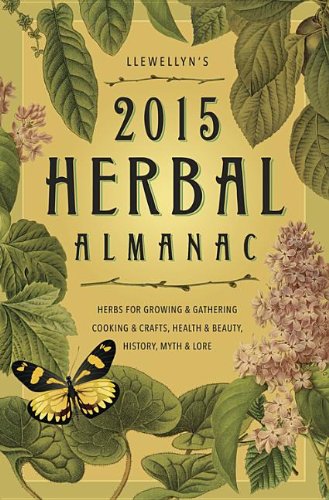 2015 Herbal Almanac
by Emyme and Monica Crosson, ISBN 978-0-7387-2689-2
2014, Llewellyn Publications
These are notes I made while reading gardening books. See more gardening book notes