Dealing with someone face to face is often easier than doing so over the telephone or by email because you can use body language to convey your feelings. However, that are some standard dos and fonts when dealing with difficult clients over the phone:
You should always follow the 3 P's:
come across as professional, polite and pleasant.

the caller must be made to feel important

you should try to avoid wasting not just the caller's time but the company's time as well.

You want to help the caller achieve his desired objects
Email has its own dos and fonts
address the customer with respect

deal with the problems succinctly

Be aware that the immediate nature of the medium can exacerbate misunderstandings

Ensure you build a personal relationship rather than remain anonymous
Whether the conflict situation is over th e-mail or phone, face to face or Skype, you should always remain cool and calm and do your best to appear concerned but impartial at all times.
Bibliographical Information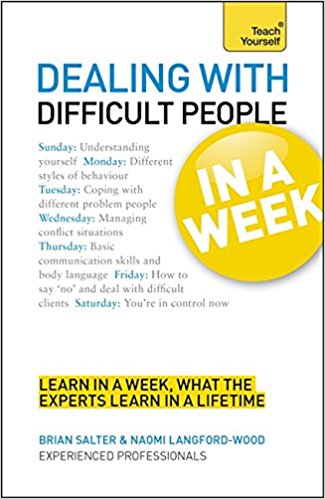 Publisher: McGraw-Hill Education; 1 edition (September 7, 2012)
Language: English
ISBN-10: 144415883X
ISBN-13: 978-1444158830
These are notes I made after reading this book. See more book notes
Just to let you know, this page was last updated Monday, Dec 04 23