Cropping Images
Use Photoshop Custom Shape Tool, select the grid option.
Resize the grid overtop the photo to dimensions of final product (using the Info Panel to see the width and height).
Subject should appear at one of the four places the grid lines intersect (in the middle).
Photoshop Shortcuts
Press Alt key while dragging to duplicate a layer.
Press V to access MoveTool.
Press T to access TextTool.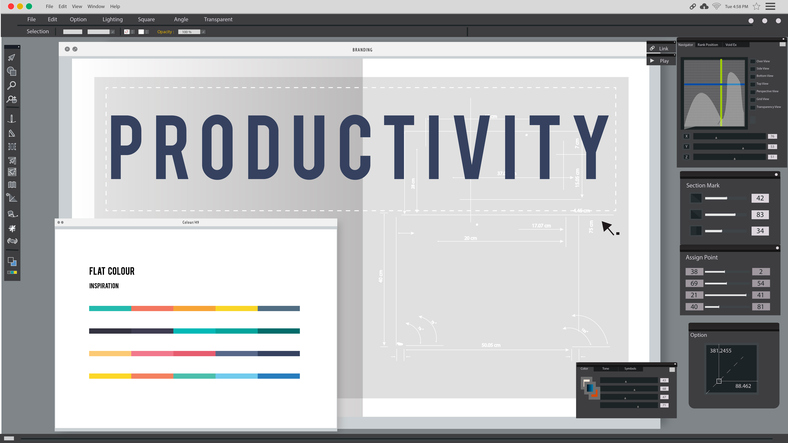 Selecting and Changing All Text Layers at Once in Photoshop and PSE
When you are working on a project with a number of text layers, there is a quick way to select all of the text layers at once. This is handy to know in case you want to change the font for your project, but you don't want to have to hunt for each text layer and change them manually.
Here's how: Select one of the text layers in the Layers panel. These layers will have a T icon on the left side of the layer. From the Menu bar, choose Select > Similar layers. The software will search for all layers similar to the one you have selected, so in this case all of the text layers will be highlighted. To change the font, get the Type tool while leaving all of the text layers selected. Choose a new font in the Options bar across the top of the editing window. Your font choice will replace the current font type in each text layer automatically. You can change the font size, style and orientation this way, too.
Tips
You can take a snapshot from the history panel.
This page contains information I gathered and thought were very useful. See more notes on design.
Just to let you know, this page was last updated Saturday, Feb 27 21