Colours and Their Meaning
Blue:
trust, loyalty, honesty
one colour most free of cultural bias worldwide
not good colour for food as it is perceived as inedible
dominates seascapes but rarely seen in landscapes
Red
strongest colour that signfies danger, passion, power, lust, energy, excitment and love
favored colour for Chinese as it keeps evil away and means long life
active, competitive, daring, aggressive, and impatient
Purple
leadership, respect, weath, passion, magic, mysticism, mystery, ceativity, ideas
hardest colour to mix
light purple is fun and casual - suggesting springtime
dark purple is heavy and can be overpowering
Yellow
bright, gets attention - used for warnings
warm, playful, happy, inviting and stimulating
can indicate sickness
Orange
strong personality, confident, creative, adventurous, cheerful
grabs your attention
warmth, fire and flames, adventure, excitment
orange has the power of red but is less intense
Green
newness, regeneration life, growth, health
energy, faith, money (not universal)
most restful colour to the human eye
contentment, harmony, freshness, caring, moral and sensitive
Brown
sustenance, smplificy, comfort, quality
credibility, neatural, stability, harmony, renewal, history
Pink
most often used in confectionary
passion and purity, romance
Black
strength, determination, power, formailty
top of the line, class, mysterious
few logos are basic black
suggests evil and darkness
Grey
really classy, corporate
like black but less bold
Source: Blue is Hot, Red is Cool: Choosing the Right Colour for Your Logo by David Carter (2001)
Here's a good hint I grabbed from Dribbble: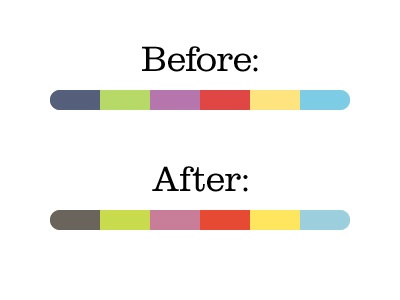 Find the colors you want. Don't worry about cohesion yet.
Pick a color you want to tint everything towards (like yellow for energy)
Overlay the colors with this tint and play with the blending mode and opacity til you get something to work with.
Tada! Cohesive color scheme created.
Colour Tools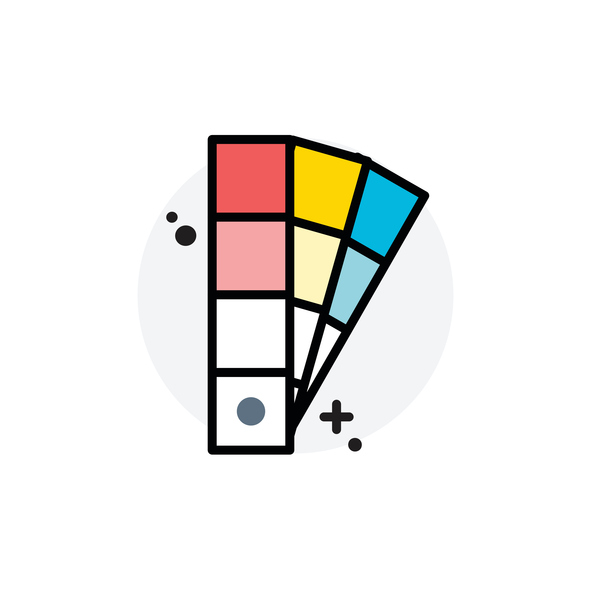 This page contains information I gathered and thought were very useful. See more notes on programming.
Just to let you know, this page was last updated Wednesday, Jul 18 18